Web Design Standards

The World Wide Web Consortium (W3C) develops interoperable technologies (specifications, guidelines, software, and tools) to lead the Web to its full potential. W3C is a forum for information, commerce, communication, and collective understanding. This is an invaluable resource for developers, featuring references and validation tools of all kinds.

---
The Web Standards Project http://www.webstandards.org This site is NOW LIVE. The Web Standards Project actively promotes adherence to the standards created by the W3 Consortium. As XML,XSL,CSS and DOM are still nascent technologies, advocates are needed to keep browser manufacturers and web designers from making a mess of things.
Their former site, which has all sorts of useful documentation and links, is found at http://archive.webstandards.org
---
Voluntary Content Rating; the ONLY Alternative to Censorship


The Internet Content Rating Association is an international, independent organization that empowers the public, especially parents, to make informed decisions about electronic media by means of the open and objective labelling of content.

ICRA's dual aims are to:
protect children from potentially harmful material; and,
to protect free speech on the internet.
There are two elements to the system:
Web authors fill in an online questionnaire describing the content of their site, simply in terms of what is and isn't present. ICRA then generates a Content Label (a short piece of computer code) which the author adds to his/her site.
Users, especially parents of young children, can then set their internet browser to allow or disallow access to web sites based on the objective information declared in the label and the subjective preferences of the user. The ICRA system can be used with Microsoft's Internet Explorer immediately, with wider applications under development. The existing RSACi labels can continue to be used in both Internet Explorer and Netscape Navigator but will be phased out over time.
A key point is that the Internet Content Rating Association does not rate internet content - the content providers do that, using the ICRA system. ICRA makes no value judgement about sites.
ICRA is a non-profit making organization with offices in both Brighton, UK and Washington DC, USA. Members include many of the internet industry's leading names from around the world.
---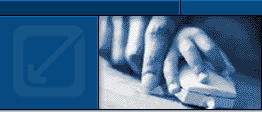 COPPA is the US Children's Online Privacy Protection Act A privacy policy tells the visitor about the information collection practices of the website. For sites that are covered by COPPA, the policy must explain what types of personal information are collected, how it is collected, and how the website will use the information. It also needs to tell the visitor whether the website gives the personal information to anyone else. If so, the policy must identify the third parties and tell the visitor how the third parties will in general use the information. The privacy policy must be placed where it can be found easily, and it must be written so that the average person can understand what it says.

---
If you request information of your visitors,
they deserve a Privacy Statement


OECD Privacy Policy Statement Generator Operated by the Organization for Economic Co-Operation and Development, This site offers a free questionaire driven privacy policy generator, the product of which may be freely used by all private and public corporations and organizations.